Our rotary switches are highly versatile, multi-pole, multi-position and multi-functional. Standard rotary wafer switches are suitable for use in applications up to 300 Volts.
NSF offers a variety of rotary switches which have different index mechanisms and wafers, dependant on the current and positions required.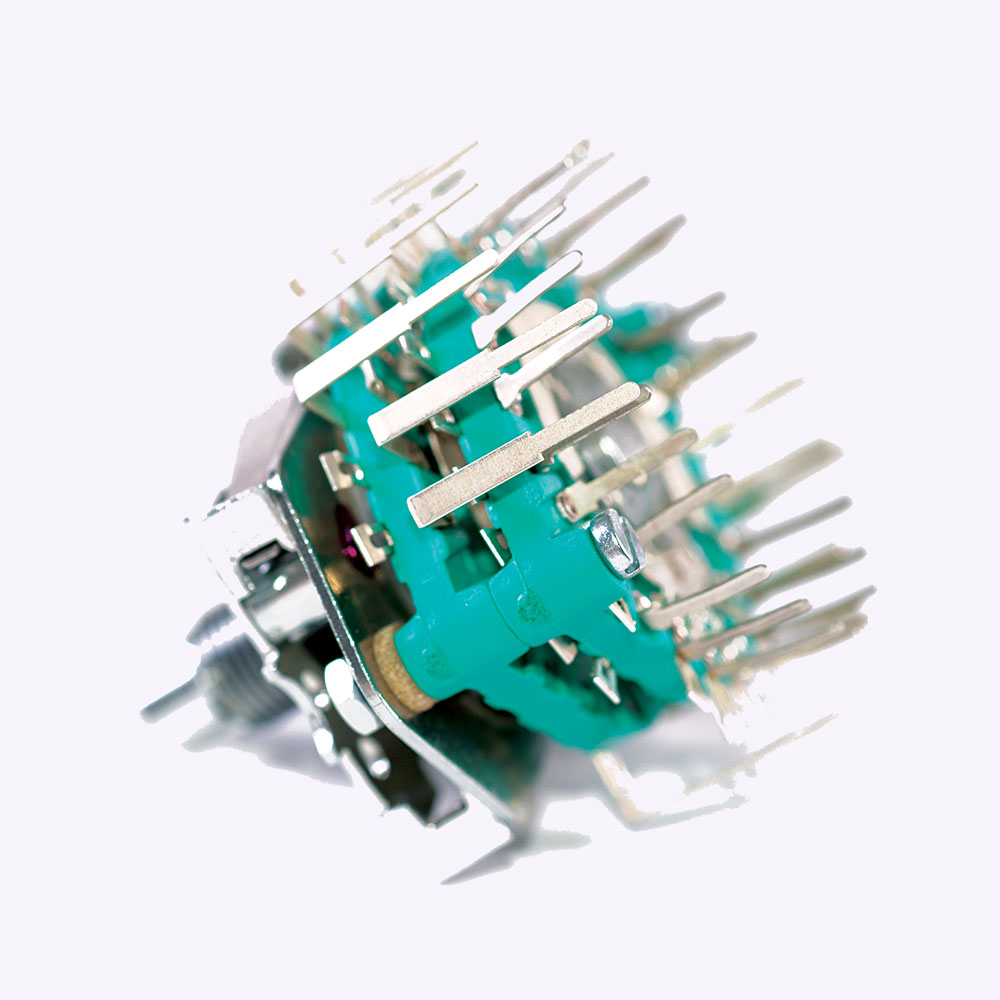 Options Available
6, 8, 10, 12, 18, 24 and 36 position indexing
Choice of contact material
Terminations- solder lug, vertical or right angled P.C. tags
Various shaft configurations
Bush and spindle sealing
Alternative index mechanisms
Mounting bush thread – M10 or 3/8 whit. 32TPI
Typical Applications
Instrumentation
Test Equipment
Professional Audio Systems
Military Communications
Temperature Control Systems
Rotary wafer switches are available in many combinations, the rotary wafer configuration table lists the commonly used variants including information about, max. poles per switch, indexing angles and max. pole/switching per wafer. You can also find further helpful information about rotary wafer switches in the FAQs.